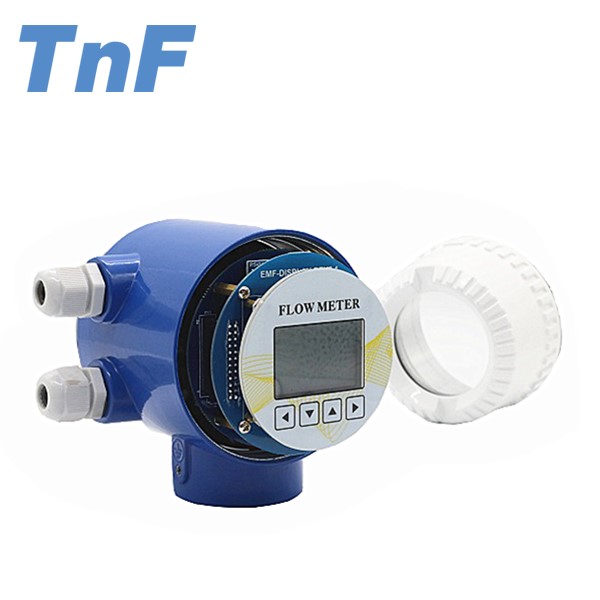 * The FNS550 uses the well proven electro-magnetic method of measurement, which applies Faraday's Law as the principle of operation. This technique features a straight through section of pipe with no obstruction to restrict flow and no moving parts to wear or break.
* Highly accurate. 0.2 % of rate from 0.5 to 10 meters per second.
* 32 character display standard, displays rate, total and diagnostic messages.
* Comprehensive output options, Include multiple analogue, relay, digital and serial outputs.
* Display guides operator with menu prompts during configuration.
* Self calibrating system with in-field verification.
* Self monitoring and diagnostic functions.
Constantly monitors system integrity and measurement validity. Diagnostics can be linked to outputs for diagnostic alarm.
* Combined type flow transmitter
* Integral key pad standard. All configuration is performed via front keypad. No plug-in programmer required.