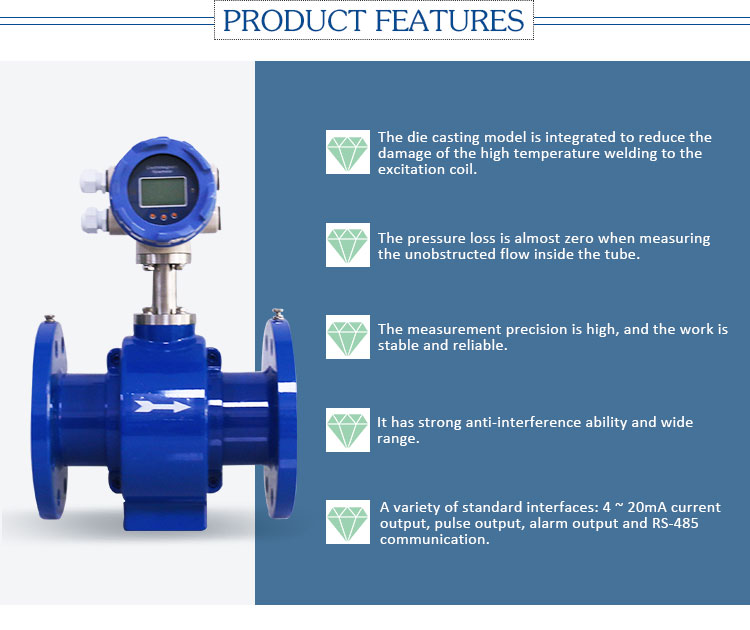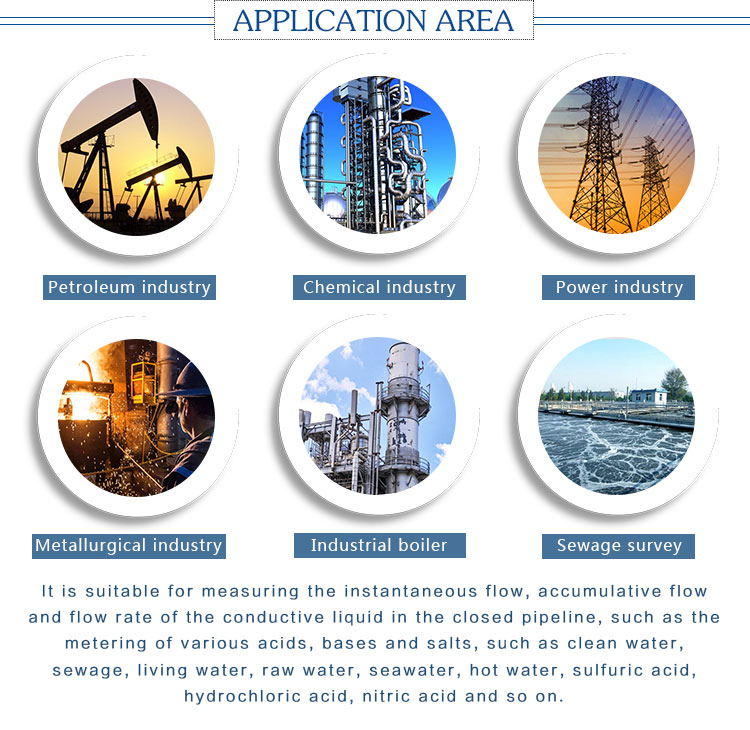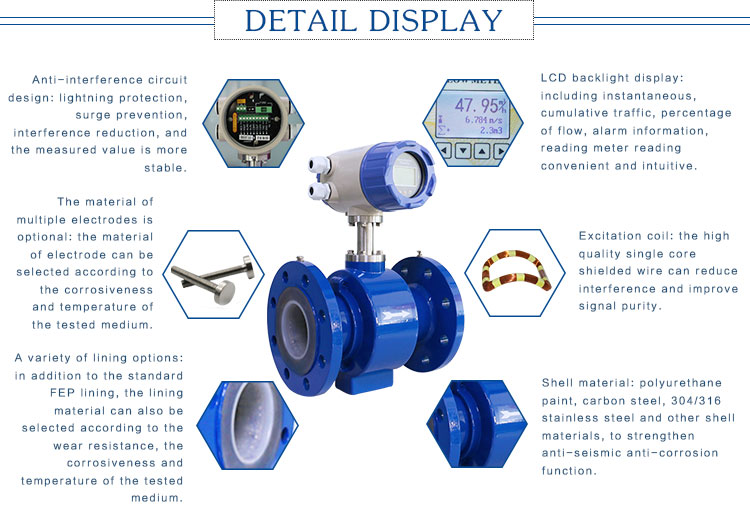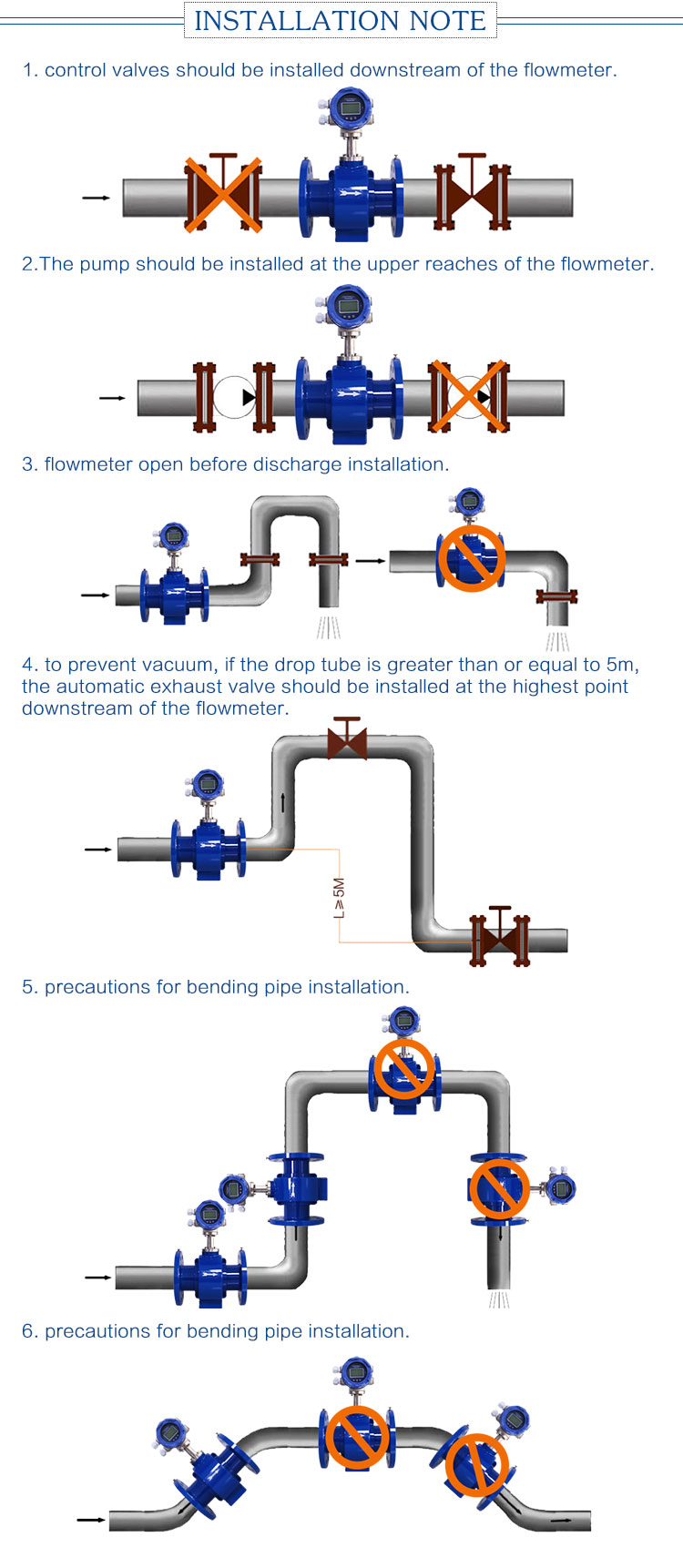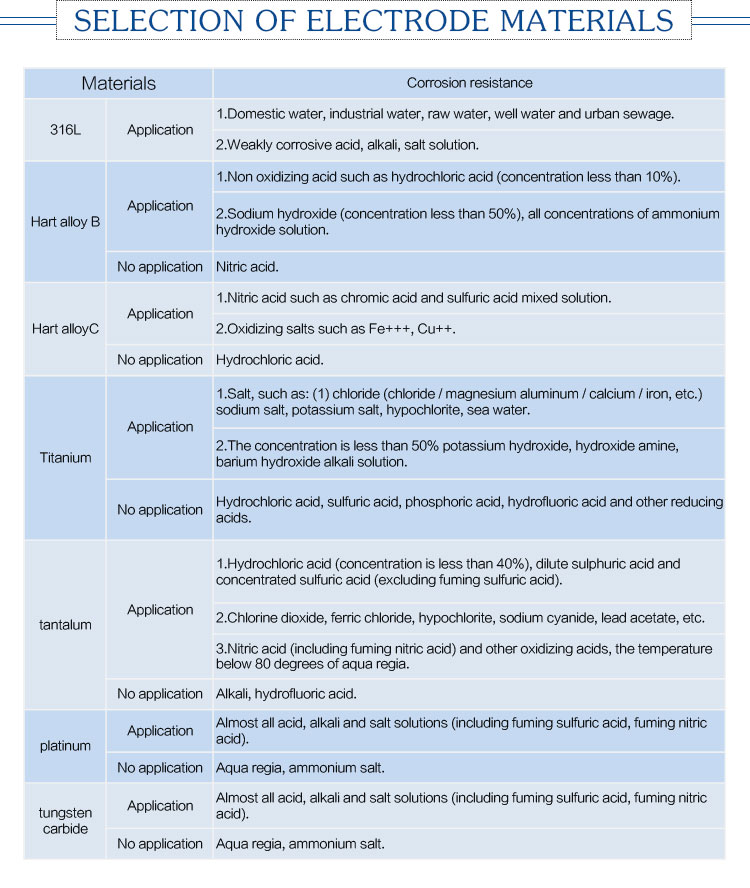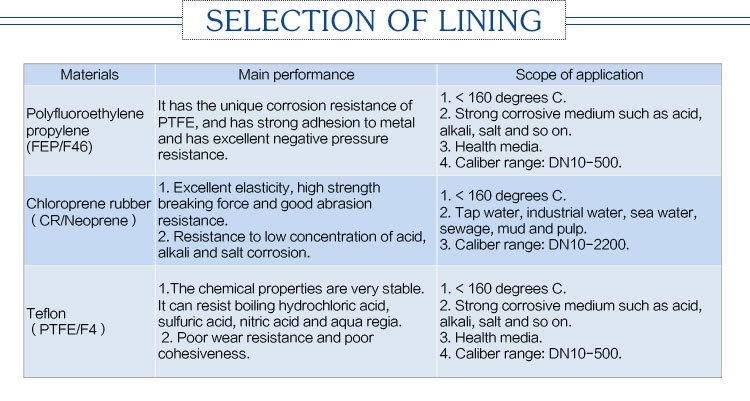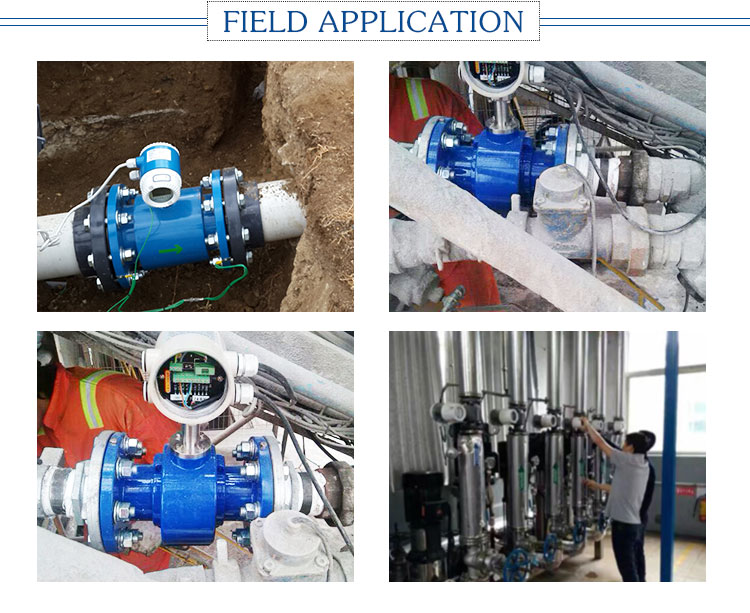 Technical data:
Nominal meter size

10-2200mm(3/8 to 86 inch)

Accuracy

±0.5%

Minimum Conductivity

>5μs/cm

Fluid temperature

-25 to 60°C(-13 to 140°F)

-25 to 180°C(-13 to 356°F)(opt.)

Liner

CR,FEP,PTFE,PFA

Ambient temperature

-10 to 60°C(14 to 140°F)

Electrode material

SS316L(Standard),Hastelloy,Tantalun,Titanium,Tungsten Carbide(Upon requirements)

Current Output

0 to 10mA or 4 to 20mA

Frequency Output

0 to 5000Hz with photoelectric isolation

Pulse Output

Adjustable from 0.001 to 1000Ltr/Pulse

Alarm Output(opt.)

Upper Alarm-ALMH,Lower Alarm-ALML with photoelectric isolation

Upper Alarm-ALMH,Lower Alarm-ALML with photoelectric isolation

Communications(opt.)

RS-232 without galvanic isolation

RS-485 with galvanic isolation

MODBUS

Power supply

85 to 250VAC(45 to 63Hz)

20-36VDC

Power

S<10QW/AC

S<7.5W/DC
Model selection:
Confirm the norminal Size, means the outside pipe diameter;

Choose the suitable Liner of magnetic flow meter based on the chemical property of liquid;

Choose the suitable electrode material, basically we use 316L;

Confirm the environment and project conditions to make sure the temp and pressure is below the limit value;

Choose connection method, thread or Flange(PN, JIS,ANSI);

Choose output(4-20mA,pulse,OCT,frequency) and communication mode(MODBUS,HART);

Choose the housing type(Integrate,split) and Power supply(AC,DC,BATTERY);

Get catalog and documentation from Teren Industry Instruments.