For the first time, the company organizes staff travel activities
To enrich employees amateur cultural life, the enhancement enterprise cohesion, further stimulate staff's work enthusiasm and motivation, on the occasion of the Mid-Autumn festival is coming, on September 13, 2018, under the leadership of chairman of the board of directors of the company, the company organized a collective tourism activities - the day yunshan + Beijing dongda cave Tours, this is the first time since the company was established to develop tourism activities.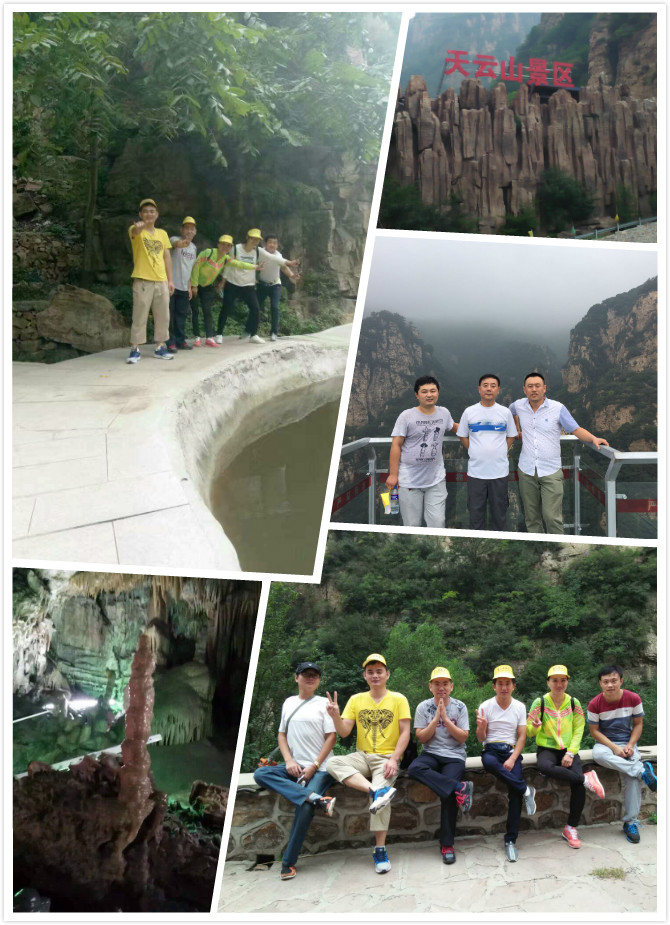 During this trip to Beijing, employees challenged the glass walkway in the air and experienced the natural stalactite tour. They not only enjoyed the joy and relaxation of the trip, but also deeply felt the warmth and care of the company leaders for employees.Through this activity, the morale of the staff was encouraged, the feelings among the staff were enhanced, and the confidence and determination of the staff to work hard were strengthened.Everyone expressed that this trip was worth it. In the following work, we will make persistent efforts to live up to the expectations of the company, make new achievements for the company and jointly achieve the company's work goal in 2018.
Finally, I wish all the staff a happy Mid-Autumn festival!